Pirates unveil new kit and welcome Leadhome as title sponsor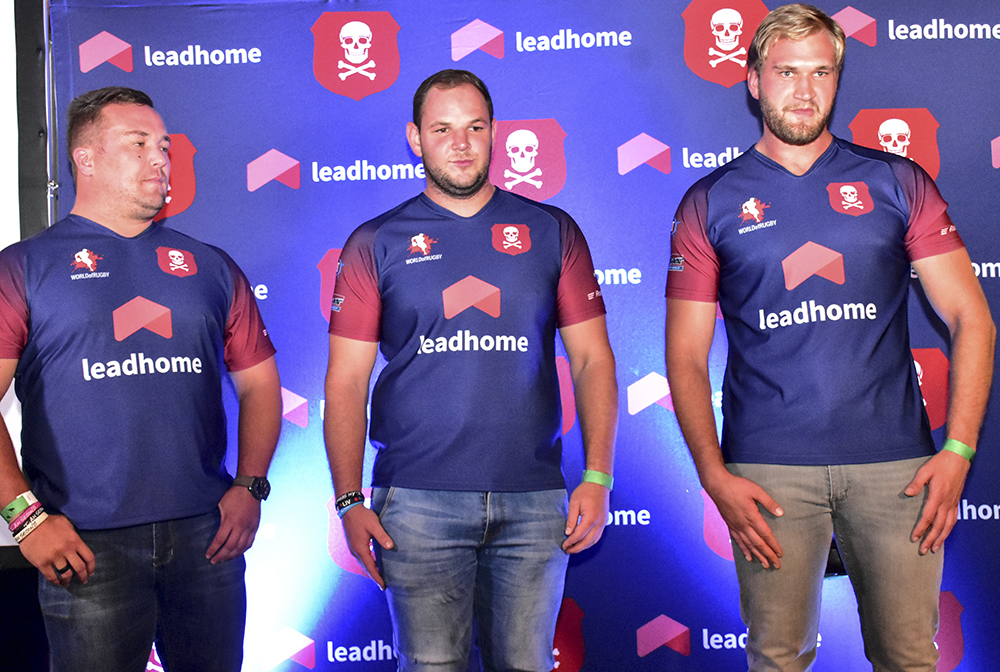 April 5, 2019 - Leading hybrid real estate agency, Leadhome, together with Pirates Rugby Club, celebrated the unveiling and official handover of the new Leadhome Pirates Rugby Jersey for the 2019 season at the Kick-Off hospitably box at Emirates Airline Park on Friday, 5 April 2019.
This follows Leadhome's announcement of its title sponsorship of Pirates Rugby Club, one of Johannesburg's oldest rugby establishments, in February this year. In line with Leadhome's community upliftment strategy, the sponsorship aims to assist the Club to build its youth and female player development, while also continuing with its outreach programmes and overriding growth strategy.
The kit features the traditional red and navy colours of the 130-year-old club where Leadhome takes pride of place on the front of the jersey. Marcel du Toit, CEO, Leadhome says that sponsorship of Pirates Rugby Club is a natural fit for Leadhome. "Sport has always brought people together across cultural and social frontiers as a great unifier which brings about genuine social cohesion and development within communities. Open to all members of the public, Pirates embraces all South Africans and this openness and transparency are core values shared with Leadhome."
Chairman of Pirates Rugby Club, Brad Guymer, says the jersey marks the start of a new era at the club as it welcomes Leadhome to the Pirates family as its official sponsor. "We are very excited to have a community-based business like Leadhome join the Pirates family and can't wait to build on the many achievements we've enjoyed to date. Leadhome shares the same values as Pirates in terms of being relevant in the communities we operate in and providing a home where great memories are made."
Pirates has the biggest youth rugby programme within the Golden Lions territory. With over 300 junior players and a further 80 senior boys, Pirates draws players from other provinces and a variety of schools. Two years ago, Pirates launched its first women's rugby team and also participates in a variety of community outreach programmes.
Leadhome Marketing Director, Wendy Case, says Pirates' proud history and spirit of comradery are worthy of recognition and support. "Our sponsorship is a nod to the incredible role Pirates Ruby Club plays in its community and the people within that community. We're delighted to help build on its long history of sporting excellence and community spirit."
---